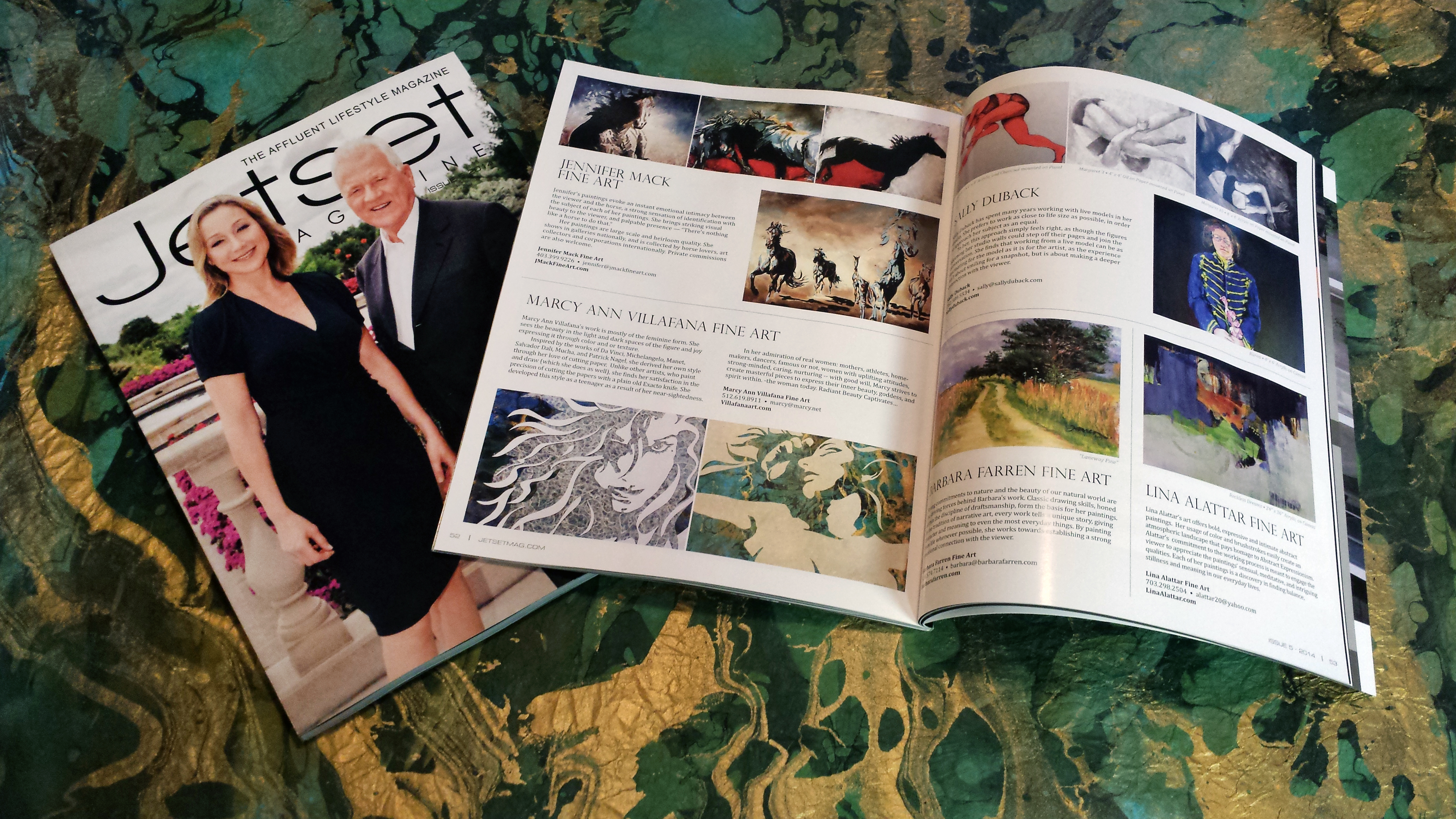 Listed in JETSET magazine!
Come check it out .. The Artist's Canvas
Creativity Unleashed
When it comes to adding a personal touch to your home or office, nothing can quite compare to incorporating paintings that you have selected because they reflect your interests, artistic tastes and personal style. In this section, we've brought together a collection of talented artists for you to consider. Their artistic styles, which range from impressionism to contemporary to representational to abstract, vary as widely as their subject matter. The choice is yours.
JETSET. "The Artist's Canvas – Creativity Unleashed,"Jetset Marketplace magazine, October 2014, Issue 5, page 52
"Artist's Canvas – Creativity Unleashed", Jetset Marketplace , online http://www.jetsetmag.com/categories/art/artists-canvas.html#nav