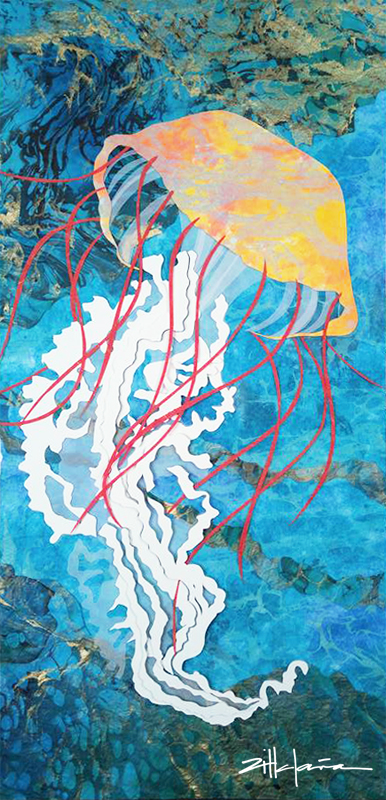 8th Annual Imagine and Evening of Art and Music 2016 – Marcy Ann Villafana

Opening Reception
Click here to purchase General Admission & VIP Tickets
Saturday, February 27, 2016
Texas State University Round Rock Campus
1555 University, Round Rock
7:00 p.m. – 9:30 p.m.
Round Rock Arts presents the 8th Annual Imagine: An Evening of Art and Music
Fundraising Gala and Awards Ceremony: February 27, 2016, 7pm-9pm
Honorary Chairs: John and Jennifer Garrett of Community Impact Newspaper
Round Rock Arts invites the public to celebrate the area's creative community at the 8th Annual Imagine: An Evening of Art and Music. This is the annual fundraiser for Round Rock Arts, a 501c3 nonprofit organization, and it will be the first chance for the public to view the area's largest annual art exhibition – this year totaling nearly 160 pieces. All artwork, unless noted on an individual item, will be available for purchase, and the exhibit will remain on view through June 3, 2016.
There are two ways to join Round Rock Arts as guests of the fundraiser:
Arts Patrons: With a d
onation of $250 per couple, arts patrons will receive complimentary valet parking, an evening pass to the Patrons' Lounge and amenities including wine, craft beer, hors d'oeuvres, gift bag, and more.
General Admission: Through a donation of $15, guests are welcomed with light creative desserts and refreshments.
All guests are invited to enjoy the art exhibit and live music and other performance, cast a vote for the People's Choice award, bid on items from a silent auction, and vie for prizes in a raffle of big-ticket items.
Tickets for Arts Patrons and General Admission can be purchased in advance at ArtSpace in downtown Round Rock, or on our website at: http://roundrockarts.org/events/imagine. Tickets will also be available at the door.
Imagine: An Evening of Art & Music will be held at Texas State University Round Rock Campus, located at 1555 University Boulevard, Round Rock, TX 78665.
Honorary Chairs
We wish to extend our thanks to John and Jennifer Garrett of Community Impact Newspaper for their ongoing support of the arts community.  John and Jennifer Garrett began publishing Community Impact Newspaper 10 years ago to the Round Rock/Pflugerville community and the company was recently named Business of the Year by the Round Rock Chamber of Commerce. Now with 20 editions throughout the state, it is the most widely distributed news source for relevant and useful information at the community level.
But just as important to Round Rock is the support John and Jennifer have given to the arts community. Since Round Rock Arts began in 2009, the Garretts have donated more than $20,000 to the arts in Round Rock, and Jennifer has served on the RRA board of directors.  As main sponsors for Chalk Walk 2015, the Garretts and Community Impact Newspaper helped raise the bar for the city's largest arts and entertainment festival with more than 38,000 in attendance.
Sponsorship
Key sponsors of Imagine include: Paloma Lake, Seton Medical Center Williamson, Edward Jones,ClearCorrect, MODE Design Company, Bowties to Blue Jeans Catering Company, the Honeycutt Family, the City of Round Rock, and Texas State University Round Rock Campus. Round Rock Arts is thankful to the support from its community of sponsors, donors and volunteers.
The Imagine exhibit runs February 29, 2016 – June 3, 2016
Texas State University Round Rock Campus
1555 University, Round Rock, Texas
Hours
8:00 a.m. – 9:00 p.m., Monday – Thursday
8:00 a.m. – 5:00 p.m., Friday
9:00 a.m. – 4:00 p.m., Saturday
Closed Sunday